Eyelash Extension Services
Watch actual client's before/after
eyelash extension photos on YouTube.




Eyelash extension is a technique to add length, thickness and fullness to your own natural eyelashes. At Joanna's House of Beauty, only the highest grade synthetic lash & adhesive materials are used to apply a single lash to each of your natural lash, one at a time. When correctly perform by an experienced and skillful extension specialist, the process is completely painless. Your extension eyelashes should feel weightless and will not stick together, no glue clumps at the base of your eyelid, you should be able to comb them easily and your eyes will not feel any irritation and discomfort during and after the procedure. The result is multiple layers of long, beautiful natural looking eyelashes with various lengths that shoud last anywhere from several weeks to over a month. Depending on how fast your own lashes grow and how well you take care of your lashes; for most people they will need to do a touch-up after about 3 weeks in order to keep the lashes looking its best.
MENU

Initial full set ($175)
Refills ($85 and up)
Lash removal ($35 and up)

Actual clients before/after eyelash extension photos: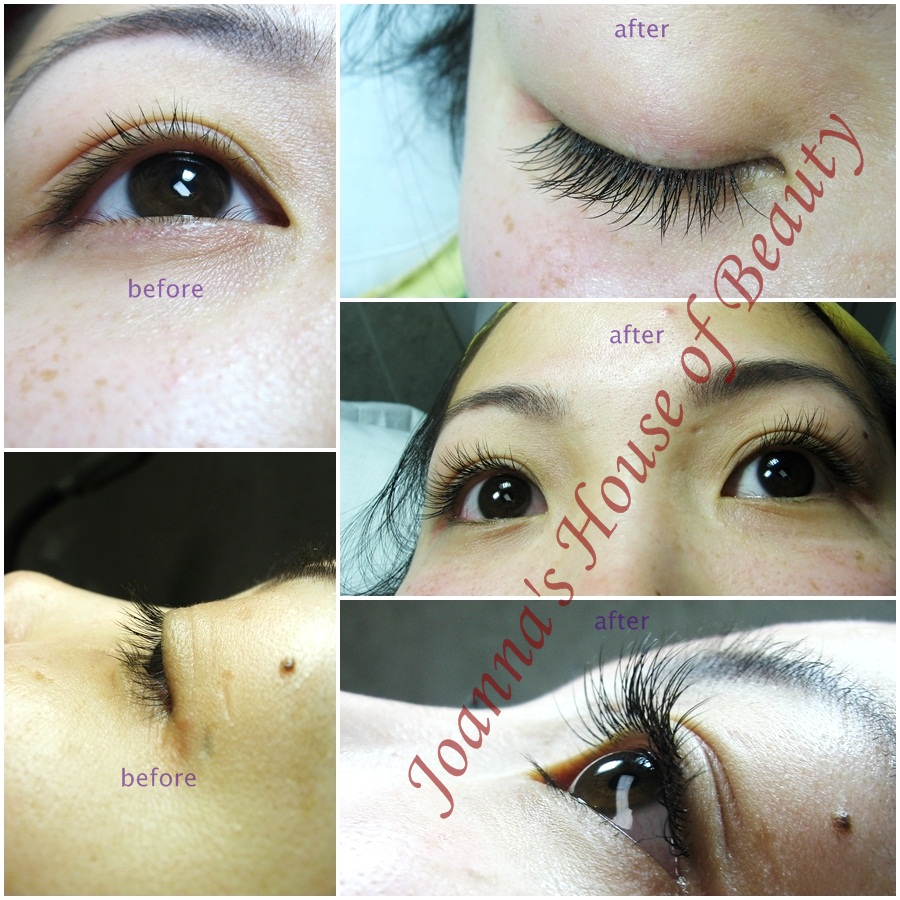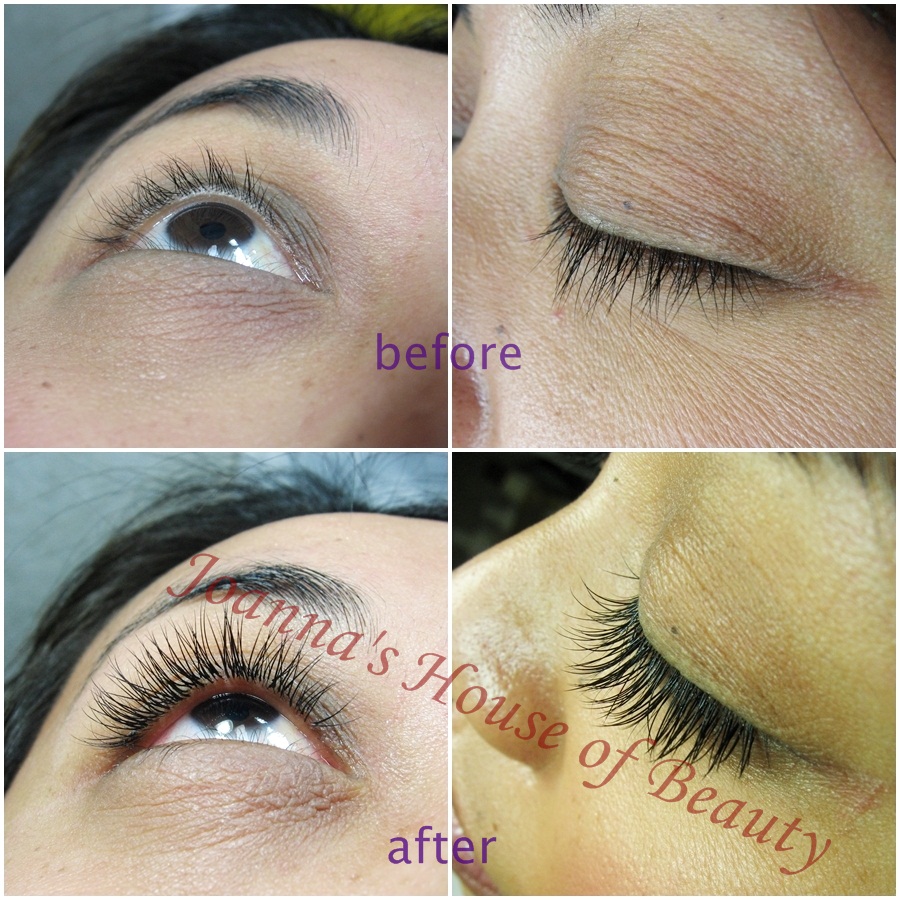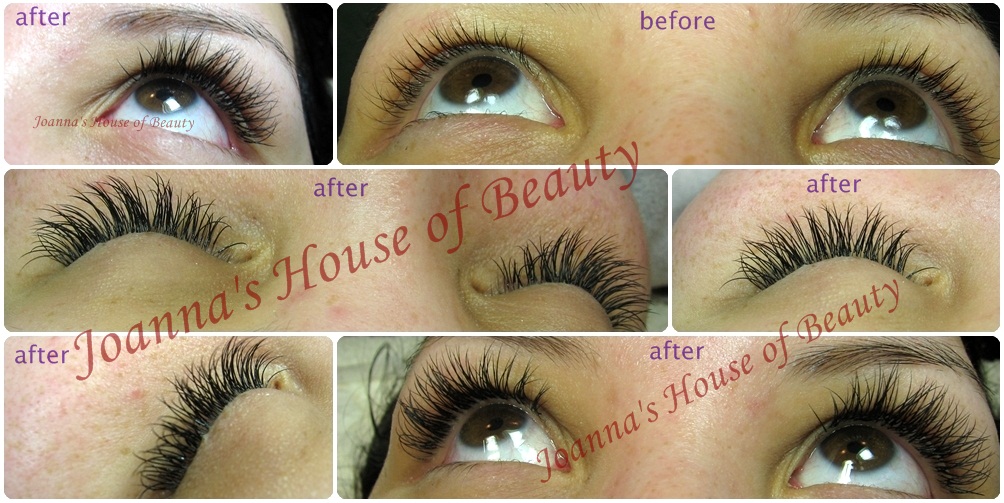 Why should you consider Joanna's House of Beauty for your eyelash extension?
- Joanna is a licensed Esthetician and also a fully certified eyelash extension specialist with over 7 years professional eyelash extension experience.
- Only the highest grades of lashes & adhesive materials are used for your extension.
- Her clients all loves her service as reflected in her all 5-STARS Yelp reviews, nobody leaves unhappy!
- Joanna does not overbook clients and will never rushes you, she's totally committed and always honors your appointment punctually.
- All eyelash extensions are performed in a spacious spa environment, inside a totally private room of a professional business building that's meticulously landscaped with waterfall Koi pond surrounded with tropical plants.
- You will be completely pampered while laying down in the luxurious Silhouet Tone spa bed, equipped with an electric massage pad & relaxing to the soft background music.
- Your complete & total satisfaction is always the priority at Joanna's House of Beauty.
Preparation for your eyelash extension appointment:
1) No mascara, remove all eye makeup with non-oil based removers
2) Do not tint or curl your lashes
3) Remove contact lenses
4) Wear comfortable clothings, you will be laying down up to 90 mins.
After eyelash extension care instructions:
1) Use only water-based makeup & makeup remover
2) Do not get lashes wet for 12-24 hours
3) Avoid rubbing your eyes, do not pick off lashes
4) See a trained lash tech to have them removed
5) Avoid heat sources for 48 hrs. (i.e. cooktop, bbq, steamroom, sauna)
6) Groom daily with eyelash comb
7) Perform touch-ups every 2-3 weeks to extend the life of your lashes.